Beginners Tutorial for: Easy to Sew Placemats
Have fun making these Easy to Sew Placemats for Beginners. Placemats are a MUST for my tabletop! I've been wanting to make new placemats for our table, SO I decided to create an EASY Tutorial for Sewing Fabric Placemats with Rounded Corners. Several years back we got a new WOOD table and the underside of our dishes aren't totally smooth. Placemats on my table help to protect the finish on my wood table from getting scratched!
Placemats can make a statement by being somewhat plain and simple or very bold and decorative! The fun part about making placemats with fabric is you can choose the look, color and theme you want to have on your table!
This post has affiliate links, and with your qualifying purchase I earn a commission at NO extra cost to you.
Have fun sewing placemats for your table or to give as a gift! DIY Fabric Placemats can be a fun way to decorate for any season OR occasion.I've recently painted my kitchen/family room a light neutral grey; I can see this decorative fabric being used for placemats in my kitchen, what kind of fabric would you choose for your kitchen? Check out this food themed fabric!
Materials needed for DIY Fabric Place Mats with Cotton Batting
Cotton Fabric- 2 yards total for 4 placemats having same fabric front and back. (If you'd like to make reversible placemats, you'll need two separate color/design fabrics. One for the front and for the back- get one yard of each fabric) A little bit of basic math is involved here-and yardage required will depend on the size of your placemats-if you choose to make a different size
Cotton Batting- Craft package (I RECOMMEND using only SEW-IN batting for this project)

Thread to match
In addition to the Basic Sewing Tools, A Rotary Cutter and Mat sure would make this project easier!
Olfa Cutting Mat 24″ X 36″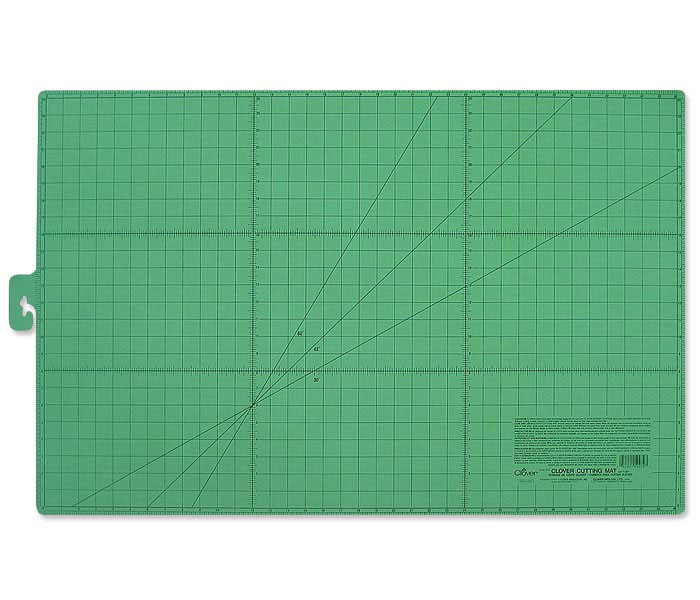 Clover Cutting Mat 24″ x 36″BUY NOW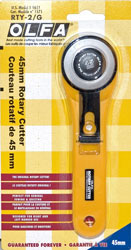 Olfa HeavyDuty 45mm CutterBUY NOW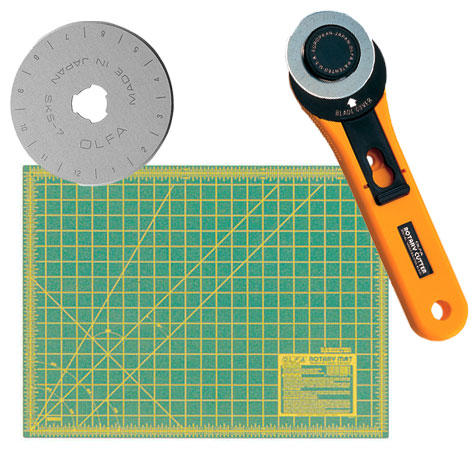 Olfa 45mm Rotary Cutter/ 5pack blades/ 18″X24″ MatBUY NOW
Cutting Fabric Pieces for Placemats
Cut fabric to 14″ X 18″ for each piece, using 2 pieces for each placemat.

Cut batting pieces to 13″ X 17″; one piece for each placemat.
I made these placemats with rounded corners and will show you how to make the rounded corners. To make things simple, you will only cut the batting pieces with the rounded corners. (Plenty of pictures, keep scrolling)
If you'd like to make a Quilted Reversible Placemat with Pointed Corners– scroll PAST the next section on making rounded corners and FOLLOW all other steps for making the placemat INCLUDING: How to Sew Right Angle Corners and How to finish Right Angle corner seams
Cutting Rounded Corners on the Batting Pieces
Place the batting on the cutting mat WITHOUT the fabric to cut the rounded corners.
Place the template of your choosing on a corner of the batting, having the edges of the template matching the edges of the batting.

Trace around the template to make the corner. (See above picture) Do this for two corners.

Then fold batting in half with your trace lines visible to you.

With batting folded in half having two layers together, you can cut two corners at a time.

Unfold the batting and you'll should have a 13 X 17 rectangle with rounded corners.
Layering Fabric and Batting for Sewing Preparation
**Follow the rest of these directions for making placemats with rounded or right angle corners
Place two pieces of fabric, top and bottom of placemat, right sides together.

Add batting on top of the fabric pieces, centered on fabric. Yes, you may have rectangle fabric pieces and batting with rounded corners. Keep reading to see how placemat pieces will take shape….
Stitching Fabric and Batting together
Use the edge of the batting as your guide while sewing, keeping the edge of batting in line with the edge of the sewing machine foot.

Use a 3/8 inch seam allowance

Stitch around 3/8 inch in from the edge of the batting, sewing batting and fabric together. Leave an area unstitched for turning fabric.

How to stitch 90-degree right angle corner **SEE next paragraph for trimming corner seams

Trim outside edges of seam to 1/4 inch leaving a tab of fabric where the opening is. DO NOT TRIM FABRIC FROM SECTION THAT IS UNSTITCHED.
**Read how to trim seams for right angle corners and how to push out corners.
Before turning placemats right side out, press the tabs on both sides of the placemat along stitching lines.

Turn placemats right side out.

Use your fingers and push out seams, from inside of placemat, to prepare placemat for pressing.

Press placemat and double check the area where your tabs are, making sure they line up for stitching.
Adding additional stitching lines (quilting) to your placemats
I added two additional stitching lines around the perimeter of the placemat each stitching line 1/2 inch in from the outermost stitching line. See picture below.
Congratulations on finishing your EASY SEW PLACEMATS FOR BEGINNERS! You now have a homemade set of fabric placemats! You can make placemats with fabric to match any holiday theme or season of the year or just use fabric with any pattern/color to match your kitchen decor! Check out these other tutorials for Kitchen Accessories: Quilted Potholders and Casserole Carrier
Don't forget to take a photo of your finished placemats to place in this Awesome Finished Sewing Projects Journal!
If you liked this tutorial, please help me help others by sharing this tutorial with your favorite social media!
If you have any questions or comments, send an email to amy@amyssewingstudio.com
Thanks for reading and Happy Simple Sewing to you!
Amy