Those Who Like to Sew

LOVE

Gifts Related to Sewing! Check out these Gift Ideas For a Seamstress!
For those of us who like to sew, thoughtful sewing gifts pertaining to our hobby or business would be LOVED and APPRECIATED!
I LOVE getting gift bags that have many small gifts inside one bag! Many of the things I share will fit FANTASTICALLY into that 'small gift' category.
This post has affiliate links, and with your qualifying purchase I earn a commission at NO extra cost to you.
Clever and Small Seamstress Gift Ideas
Bouquet of Thread
This first suggestion was a gift to me from my son, a very clever gift I thought! He bought six or seven spools of thread, the brightest colors, and tied them all together with a ribbon! He then added this thread bouquet to a little bouquet of flowers!
This would be a great gift FROM smaller kids as I know they love to pick out different colors!

You can pick your own color set of thread by picking individual spools of thread or buy pre-packaged thread sets. Just make sure to choose an all-purpose thread that works with many kinds of fabrics, a great choice for the beginner seamstress.
Mettler Metrosene All-Purpose Gift SetBuy from Amazon
Magazine Subscriptions
Magazine subscription for the beginner seamstress would be a great addition to a gift bag! There are plenty of pictures, ideas and sewing "How-to's" and technique lessons. This is a gift that keeps giving because your seamstress will receive multiple issues.
Some popular titles for sewing are: Sew Magazine and Threads.
Many sewing and quilted related magazines can be found in your local grocery store or fabric store, and these magazines always come with subscription cards! So you can buy one magazine to put in a gift bag and fill out the subscription too!
Sewing Project Journals
These Sewing Project Journals were designed to showcase FINISHED Sewing Projects. The journal interior has one page to attach photos and a journal page to write about the finished project! See a finished page from a journal I bought AND Check out all the available journal cover choices>>> Sewing Project Journal Cover Choices
This is a simple 11 oz. mug for any type of drink! What makes this a FUN gift is that this mug has 2 different sewing themed images; one on the front side and one on the back side!
ORDER this Sewing Themed Mug for yourself and BUY an EXTRA one for a GIFT! Check out these other sewing themed mug designs
Sewing Themed Random Gifts
There are many gifts that can be given to sewing lovers and I often think they should be functional items to be used 'for sewing' but I've been noticing there are many useful items that are just 'sewing-themed'; these things I may just put on my Santa wish list!
The Thimble Craft Containers are a great size to store STUFF like pens/pencils, or maybe all the fabric marking tools. These containers measure approx. 4.75″ diameter by 5″ tall. These oversized thimble containers are a great way to share the LOVE OF SEWING.
The Fabric Recipe Cards are 100% cotton and approx. 5″H X 6.5″ W. Each order has SIX patches. These fabric recipe cards could even be sewn on a towel! (**Permanent Ink Pen needed for writing on these patches and are sold separately)
Thimble Craft Container-ROSE GOLDBuy Now
Thimble Craft Container- GOLDBuy Now
Fabric Recipe PatchesBuy Now
How about Sewing Themed Cookie Cutters! I have many cookie cutters but have NEVER seen sewing themed ones! If you sew, you could make a potholder with sewing themed fabric to add to this creative gift AND include the Fabric Recipe Patches shown in the above display!
Sewing Themed Cookie CuttersBuy Now
But wait…There are more random sewing themed gifts on this new gifts post added recently!
Sewing Machine for Beginner
There are plenty of Sewing Machines available for Beginners to choose from. You can check out Amazon OR Sewing Machines Plus.
Ultimate Presser Foot Kit
This kit has 32 of the most popular sewing machine feet and are guaranteed to fit domestic low-shank sewing machines. This is a US company and a DVD/book accompany this gift! Check out this AWESOME gift by Madam Sew!
Sewing Classes
Sewing classes are a great gift for anyone wanting to learn to sew! You can look for classes locally, or online. ONLINE classes are great for people, busy schedules or not, who would rather TEACH themselves in their own time!
An alternative to sewing classes is to spend time in this website! No charge for learning here, not unless purchases are made from suggested products within this site! You may share any post, including this one, in this site via email with your gift recipient!
Scissors for Sewing
If you are buying scissors for a beginner seamstress, I would recommend a nice pair of 8″ sewing shears, pinking shears or small pair of short blade scissors for trimming threads.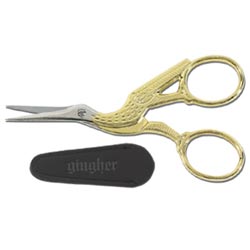 Gingher 3.5″ Stork Embroidery ScissorsBUY NOW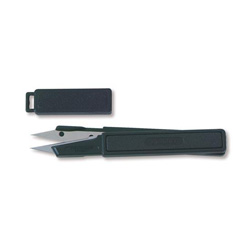 Gingher Featherweight Thread NippersBUY NOW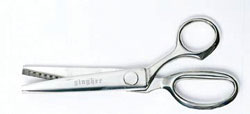 Gingher 7 1/2″ Pinking ShearsBUY NOW
Sewing Scissors are also a great gift for a seamstress who already has scissors! Why? Because those of us who sew can NEVER have too many pairs of scissors! There are quite a few pairs of scissors with designer handles that would be a great gift!
It is awesome to be able to have scissors at my sewing machine, at my cutting table, and in a 'to-go' bag for mobile projects!
Sewing or Quilting Books
I recently reviewed one of my favorite new sewing books in my 'Learn to sew for Beginners' blog post. This book is called Simply the Best Sewing Book by Simplicity.
Any kind of beginner sewing book or simple project book would be a great gift!
Rotary Cutter and a Mat
What a great gift this set would make! If you choose to get the rotary cutter, I highly recommend getting the mat too! The blade on a rotary cutter is VERY sharp and the mat protects furniture surfaces. You just can't have one without the other!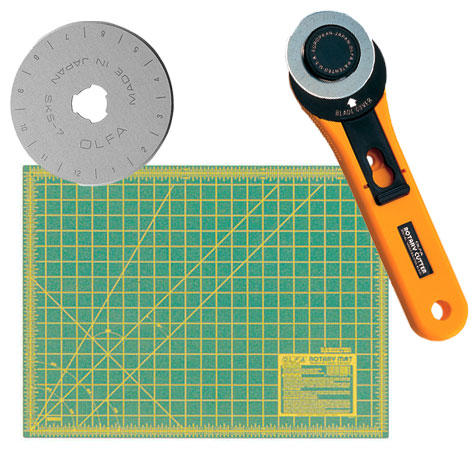 Olfa 45mm Rotary Cutter (RTY-2/G), 18×24 Inch Cutting Mat, 5pack BladesBUY NOW
CLOVER or OLFA are some of the popular name brands for rotary cutters. I have several OLFA cutters in different size blades. Yes, you guessed it, different blade sizes for different jobs. The larger blade sizes (45mm/60mm) are for more long straight line cutting. The smaller blade (18mm) is for cutting around curves and other small areas. 45mm size is perfect for beginner sewing projects and most pattern cutting.
I WOULD LOVE TO HAVE THIS TULA PINK ROTARY CUTTER TO ACCOMPANY TO TULA PINK SHEARS! I'm quite sure your seamstress would LOVE one too!
MORE Tula Pink…
Tula Pink 8″ Shears-Right HandedBuy Now from Amazon
Tula Pink Thread SnipsBuy Now from Amazon
Sewing Baskets to put these awesome gifts in!
Sewing Basket with Tulip Floral Print Design- Sewing Kit Storage Box with Removable Tray, Built-in Pin Cushion and Interior Pocket – Large – 12Buy from Amazon
Large Fabric Covered Sewing Basket with Insert Tray and AccessoriesBuy from Amazon
Prym Sewing Basket L Kyoto, Multicoloured, One SizeBuy from Amazon
Here are some extra ideas for beginners: Recommended Sewing Tools for the beginner that also make great small gifts-especially in a new sewing basket!
Small Irons for Easier Project Pressing and Hard to Reach Areas
The Clover Mini Irons are great for pressing seams and work great with a mini ironing board or portable iron blanket next kept next to the sewing machine. No more getting up and down to press a quick seam! The Clover Wedge Iron is compact and lightweight, great for taking projects to a craft group or working on a project when staying in a hotel. (I don't trust those irons in the hotel room-you never know what will come out of the steam holes!😉)
Oliso M2 Pro Mini Project Iron with Solemate

Portable Ironing Blanket

Get Creative and add a few extras to this Sewing Gift Bag/Basket:
-Wooden toothpick to create a perfect button shank
-Colored pencils for tracing and making changes to patterns
-Large washers from a hardware store make great pattern weights. Spray paint to make them a real COOL tool
-Make a magnetic pin catcher-buy a strong magnet and place in a tin box
-Plastic chopstick for pushing out corners and points
-Tissue paper-buy this at your local dollar store. Use it for stabilizing sheer or very thin fabrics, making patterns or altering patterns.
-Dental floss container-these make great thread cutters! Especially for use on the airplanes.
Have fun putting together your gift bag or basket!
Thanks for reading and remember to SHARE this on your favorite social media!
IF you have any questions or comments, send an email to: amy@amyssewingstudio.com
Amy