Hand Sewing Whip Stitch Instructions for Beginners
The Whip Stitch is a simple hand stitch that can be used to mend a torn seam. Follow these whip stitch instructions to make seam repairs on a……
Ripped

Stuffed

Pillow Seam

Ripped Stuffed Animal Seam

Lined garment –using this whip stitch is a easy way to close up the fabric without having to open up the lining.

Ripped elastic casing in pants, shorts, sleeves.
You could also use the whip stitch for attaching patches to hats, clothing or other items.
This post has affiliate links, and with your qualifying purchase I earn a commission at NO extra cost to you.
Materials needed for the Whip Stitch
all-purpose thread–

Spools of thread will actually have 'all-purpose' on the label.

general purpose sharp needle

–

medium length will work for the purpose of hand stitching with cotton fabric

scissors for trimming threads

–

short blade embroidery scissors

work great!
How to match thread to the fabric
If you have some spare thread colors, it helps to lay the thread out on the fabric to help you make a decision of which thread will blend best. Looking at the picture below- Which color would you use? I'll tell you which one I would NOT use- the blue in the middle. Keep reading to see my color choice 😉
Find a color of thread to closely match the fabric so visibility of stitching will be minimal. If you have multi-color fabric, choose whatever color of thread that looks best to you.
Be prepared for emergency seam fixes and have a variety of thread colors available to choose from!
First things first, before you can start stitching you need to learn how to insert the thread thru a needle and tie a knot! (If you already know this-keep scrolling)
Thread Needle for Hand Sewing and Tie a Knot
Are you having a hard time just getting the thread thru the needle?
Check out this easy needle threading option.
TIME TO START STITCHING- Whip Stitch Tutorial for Beginners
WHIP STITCH INSTRUCTIONS
A). Insert needle thru "A" from INSIDE/wrong side of fabric beyond the 'ripped' seam to original thread from unraveling again and then pull thread thru until knot hits the fabric. (Just in case you were wondering-I chose the thread color on the right-see 'match thread picture' above)
---
B). Insert needle down thru 'B", staying on the inside/wrong side of fabric bring needle up thru "C". Pull thread so it lays nicely on top of the fabric and the edges of both sides of fabric come together JUST RIGHT. The needle should now be on the outside of your project.
---
C) Insert needle down thru "D" staying on the inside/wrong side of fabric and bring needle up thru "E". You should once again be on the outside of your project.
---
D) Continue stitching in this pattern until your fabric is stitched up.
At the end of your stitching you will want to tie a knot to secure your thread. Make a few extra whip stitches beyond the actual 'RIPPED SEAM' so you can catch the original threads in your stitching and prevent any future ripped seams. At your LAST stitch, Take a couple of stitches on top of each other and then tie a knot in your thread! Cut off excess thread with embroidery scissors or other type of thread trimmers.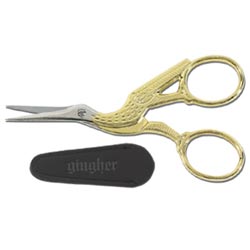 Gingher 3.5 Inch Stork Embroidery Scissors With Leather SheathBUY NOW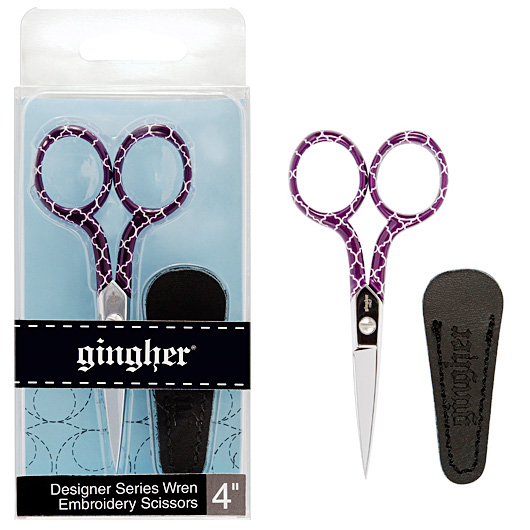 Gingher Designer Scissors 4 inchBUY NOW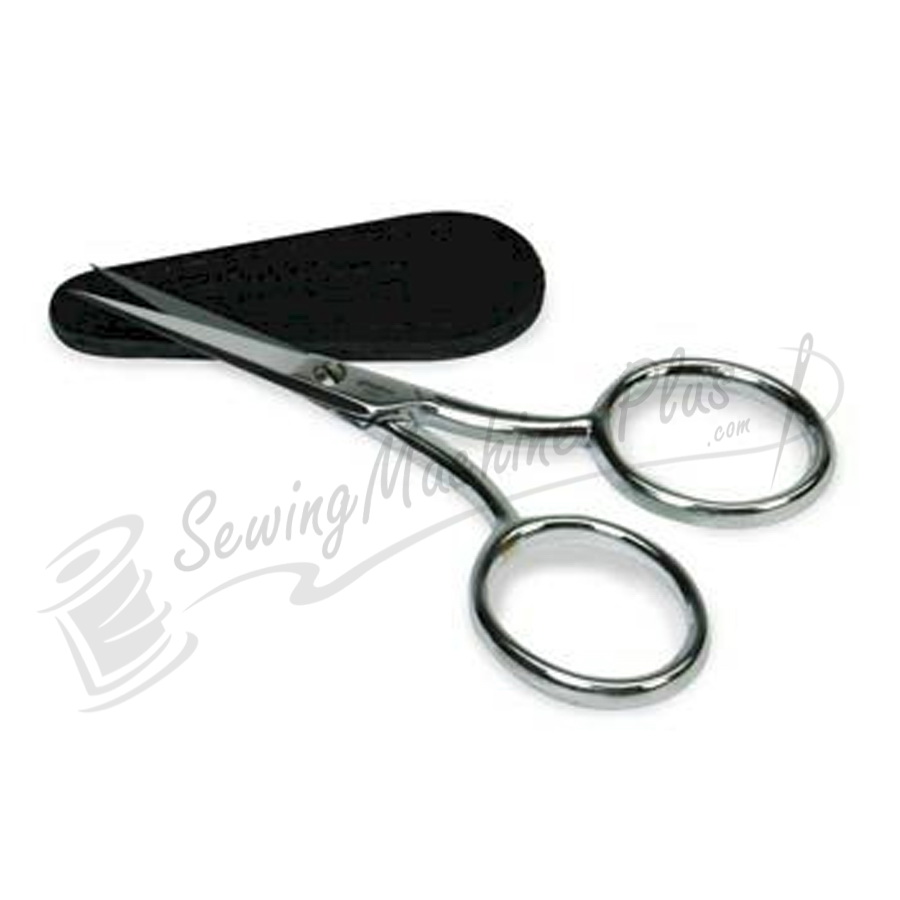 Gingher 4 Inch Straight ScissorsBUY NOW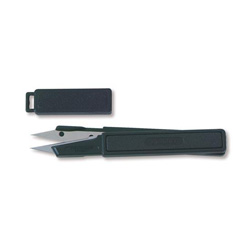 Gingher Thread NippersBUY NOW
My example photos show a vertical whip stitch, but you may also use a slanted stitch. Just practice to make sure your stitches are consistent with their size and distance from each other.
Make sure to check out other types of Beginner Hand Sewing Stitches
I truly hope you found these Whip Stitch Instructions easy to follow! Please help someone else and share this post on your favorite social media!
Thanks for reading and Happy Sewing!
If you have any questions or comments, send an email to: amy@amyssewingstudio.com
Amy